Top Data Science Certifications In 2023- Exclusive To Banking Professionals
Do you hold a finance or banking background? These 5 data science courses for banking professionals can make you eligible for a 400% hike.
In the last two years (2020 end to 2022 mid), folks of people have switched their jobs. The most hiked figures you could find from the fintech companies like HSBC, JP Morgan, etc. But by chance, if you think that such a hiring source was exclusive to IT pros- then you are damn wrong. The positions like 'financial analyst,' 'credit risk analyst,' AI experts, ML engineer, and data scientist were actually the top positions. 
Yes, the above roles have already overtaken traditional IT roles from the perspective of salary, job security, and future growth. But pursuing a random data science course to target these roles will be the biggest mistake of your life. Although it is the least exposed, there lies a bunch of financial analytics courses or exclusive data science certifications for banking professionals. 
Why such a huge surge of data science jobs in the BFSI domain?
The BFSI sector is currently quite technically advanced. In rare circumstances, the consumer needs a visit to the branches. Everything is now virtual. But the main consequence of this is the potential of secret data disclosure within the multiple IoT layers. And not only that, starting from competitor analysis to consumer targeting and strategy planning, everything is now an unending number of live data assessments. Hence, data scientists, financial analysts, and other analytical roles are in high demand within the existing BFSI industries.
The demand for senior or entry-level financial analysts keeps expanding. The field of financial analysis is growing in tandem with big data. The financial analyst's job is to expand at a rate of roughly 11% between 2016 and 2026.
Financial analysts work for banks, insurance companies, real estate, and investment brokerages. Financial analysts are necessary for any company. They make crucial judgments about how to spend. Knowledge of relational databases, as well as statistical and graphical software, is critical. The Online Financial Analyst certification course is an excellent option. Even for current professionals looking to brush up on their skills.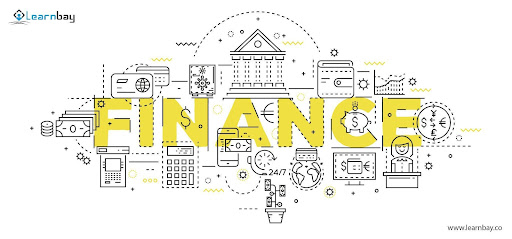 The Best Data Science Course For Finance are -
The Complete Financial Analyst Course 2020 (Udemy) With over 200,000 students enrolled, this is the best data science course for Finance on Udemy. This course is a combination of 10 different aspects of a financial analyst, and those are:
Working Capital management
Fundamentals of Financial Analysis
Capital Budgeting
Financial Modeling
PowerPoint
Beginner and Intermediate Excel
Advanced Excel
Accounting
Advanced Accounting
Financial Statement Analysis
Course Highlights -
Learn about 14 financial analyst jobs and how they connect. Learn about risk management Profit-and-loss analysis with live data Learn how interest rates are customized and why it's important for successful financial analysts to grasp them. How Monetary and Fiscal Policy Function via live data analysis Create financial statements from scratch. Build Excel-based templates (meaning income statements, balance sheets, cash flow statements, and more) ou Learn financial modeling best practices. To add to your portfolio, earn a certificate of completion.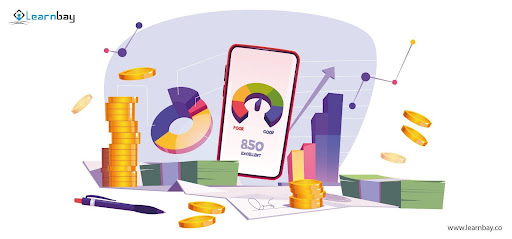 1. Credit Risk and Credit Analysis Certification (edX)
EdX collaborates with the world's top schools and universities. To give students what they want. It offers online data science finance courses from top universities. You can master financial analysis and become a great senior financial analyst. There are courses for entry-level financial analysts to senior financial analysts. Most of the data science courses in the finance industry and training programs are available to audit for free. But this particular financial analytics course costs approx 1 lac INR.
Course Highlights :
5 skill-building courses with expert instruction 
Risk management and credit principles
Ratio Analysis 
Projections and Structuring
Cash Flow analysis
Certificate from New York Institute of Finance 
Ratio analysis 
Cash flow analysis 
Credit risk analysis
Duration: self-paced
Duration: 1 hour of on-demand video
2.Certified Data Scientist- Financial Certification (IABAC)
This IABAC Business Analytics in Banking certification focuses on the applications of business analytics in the banking industry. Specifically for identifying areas in the banking business where cost savings can be made. This Data Science finance course specially provides you with knowledge of the tools and best practices for deploying data science models in Finance. Finance essential processes, workflow optimization, and predictive analytics application in Finance are all covered in this course.
Course Highlights :
Predictive Analytics Application in Finance
Challenges
Use Cases and Project
Certified Data Science Syllabus
Finance industry Overview
Finance Key Processes
The role of Data Scientists
Workflow Optimization
3.Advanced data science and AI program by Learnbay
Studying from recorded videos can be tedious; Learnbay offers an instructor-led interactive program with live doubt-solving sessions. This particular course is a BFSI domain specialization. Students get to work on live capstone projects. This assists in making a career change as an entry-to-senior-level financial analyst. They have Data science expertise from FAANG. This course is all about putting your domain-specific knowledge to good use. Imply data-driven strategies to balance knowledge. Two or three units of the subject are insufficient for industrial requirements. It is full-stack data science and AI course with the option of BFSI domain specialization. Hence, you can consider it a financial analyst certification course also. Designed especially for working professionals. After your course completion, you will receive an IBM certificate for the same, with certificates for the tools you have expertise in. And not only that, you will even receive certificates for project completion.
Course highlight :
12+ Real-Time Projects
2 Capstone Projects
Every module will be BFSI domain focused
Mentorship & Guidance by FAANG Expert
one-on-one doubt clearance sessions.
3-year session/classroom session and lifetime access to LMS
Industry Accredited Global Certification Course In collaboration with IBM.
Special classes for Non-programming background students
Fresh project from BFSI domain and project experience certificate from IBM
Course Duration: Weekday - 7.5 months
Weekend - 9 months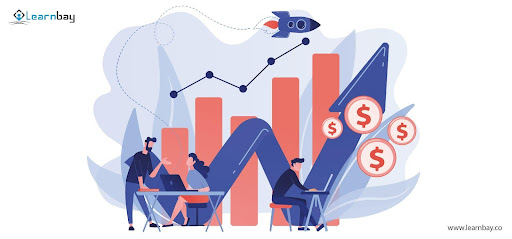 4. Python for Financial Analysis and Algorithmic Trading (Udemy)
This course consists of a thorough introduction to data science in the finance industry. The key focus lies on how Python helps to analyze financial data and perform algorithmic trading.
The course's curriculum is comprehensive and well-organized. It begins with a basic crash course in Python so you can study the programming language. Before moving on to the core libraries for analysis, such as NumPy, pandas, and matplotlib. Then goes over how to use Time series Big data Various stats models package is also included It also covers Pandas-DataReader Quandl Python API. How to work with Python to get financial securities data Quantopian, one of the greatest online platforms for algorithmic trading Quantopian with Python
Course Highlights :
Use ARIMA models on Time Series Data Calculate the Sharpe Ratio Optimize Portfolio Allocations Understand the Capital Asset Pricing Model Learn about the Efficient Market Hypothesis Conduct algorithmic Trading on Quantopian Q&A forum NumPy tool to work with Numerical Data Use Pandas to Analyze and Visualize Data Use Matplotlib to create custom plots Time Series Analysis Calculate Financial Statistics, Cumulative Returns, Daily Returns, Volatility, etc. Use Weighted Moving Averages
Course Duration: 17 hrs on-demand video
5. Learnbay - data science and AI for managers and leaders
Get cutting-edge industrial leadership training for the domains of Data Science in the finance industry. The above courses will not work for the pros already having 7+ years of experience. And the occurrence of a data science course that is specially built for this much experienced BFSI pros is very rare. Learnbay data science and AI courses for Managers and Leaders to solve this problem. Here, you can choose the banking and finance domain as your specialization option. Even you get an option for upgrading with a data science course with a job guarantee. It ensures a financial analyst course with placement. If students do not get a job in 6 months, they can claim their fees back.
Course highlights:
15+ Real-Time Projects 2 Capstone Projects Get 8 unique certifications by IBM on course completion Industry lead curated training 100% interview guarantee Employer alliance 250+ Interview prep session and Mock interview Guaranteed job referrals Globally recognized Data Science and AI program certified by IBM.
Course Duration :
Weekday - 11 months
Weekend - 13 months
So, these are the list of best data science courses for banking professionals. All of the financial analyst courses are available online to assist you in your quest to master financial analysis. You will learn the necessary skills and tools to become a competent financial analyst- such as financial statement analysis and valuation, financial data analytics, financial planning, analysis, etc. However, choosing a course with a job guarantee seems the best decision if you want a lucrative career within a year. However, it costs a bit higher but offers the best ROI. But yes, whether you are taking a course or not even planning a career shift, still stay updated about data science and AI happenings worldwide. Because within the next few years non, a single job role will be beyond the basic analytical skills. You can get instant updates on the latest news on data science by following us on Facebook, Youtube, Linkedin, Twitter.