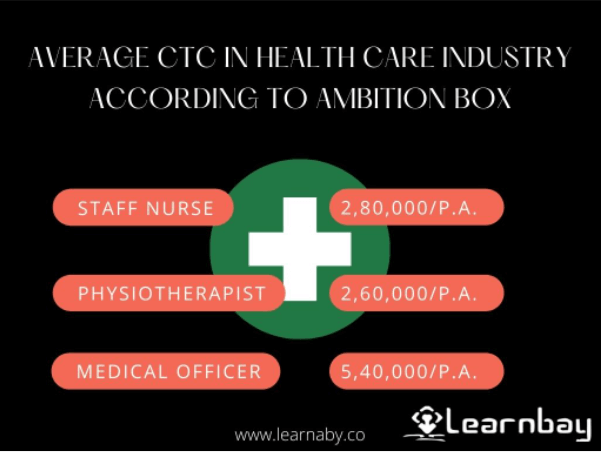 Got your master's degree in genetic counseling, occupational therapy, health administration, or any other healthcare domain? Well, you might be very anxious to join a renowned organization with a six-figure salary package? But wait. It's not that easy these days. I have found more than 70% of lucrative healthcare degree holders are still struggling to secure their position. Every single day they dreamt of losing their jobs.
But what's the reason? They all are well qualified and experienced enough. 
Well, there has been a new 'must-have' skill requirement in this industry for the last few years. It's Data Science and AI. 
Yes, data science and AI have changed the direction of the editor job market. Lots of vacancies are there, and lots of candidates are roaming around to fill those positions. Still, they are not getting hired. Some are working almost 24X7 with a package of 3 LPA-4 LPA, even after having a master's degree.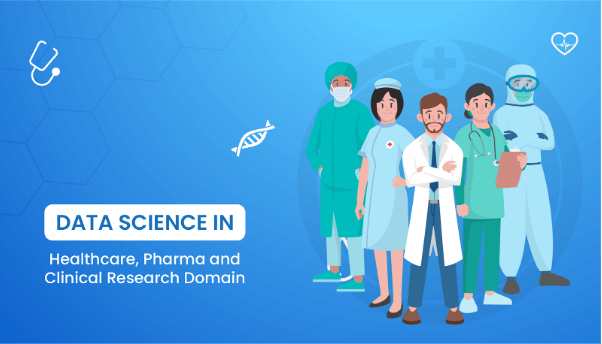 However, there is a contrasting side also. A few are enjoying 10 to 12 LPA, with an average of 3 to 4 years of experience in the same domain.
This blog will help you to find out the root path to secure your data science jobs in health care sector. 
First, let me answer the toughest question coming to the mind of most readers, right now. 
Do data science job in health care sector come with attractive packages?
In present days, while we think about the healthcare system, we visualize highly tech upgraded and AI-powered patient care services. It includes SMART clinical apparatus and advanced medical research. But are you aware of the fact that for the last few years the healthcare industry is in the topmost positions on cyber criminals' hit list? As per one of the Accenture Survey in 2017, in the first quarter, about 26% of US patients become victims of such birches. 
In India, during the 1st wave of the COVID-19 pandemic, lots of COVID-positive patients' sensitive personal data got leaked from several governments and NABL healthcare portals. Such data types include residential address, contact number, Aadhar number, etc. Such incidents caused the suspension of so many frontlines as well as other associated employees. Wrong handling of data and lack of data management expertise was the key reason behind it.
Employees from a non-data science background in healthcare are also at the risk of job loss. So many pharmaceutical companies are now tieing up for better regional sales across the world. Recently, US-based pharma company Eli Lilly, fired 120 of their Indian office employees because of the transfer of anti-diabetic medicine selling rights to Cipla (Source: The Economic Times). This is very common in business but candidates with core DS skills and analytical knowledge are in quite a safer position. The Pharma industry needs them. Even the Parma industry is suffering from a huge lack of such talent. 
Healthcare data science jobs are all the rage because when you look at it, healthcare is that domain where DS has been used predominantly and for a very long time. The clinical industry cannot run without applying some DS concepts, a well-known fact. So there is no doubt that you will have a great scope in the healthcare industry as a data scientist. But does it provide just as great a salary as working in a product-based MNC? Let's see what your data science salary depends on to find the answer.
Image created by Author
This Drives your data science salary
We all know and hear that specialists in this field make a lot of money, but we are unaware that it varies from domain to domain. How much a data scientist makes in a field is dependent on these factors.
Need for DS in the industry. Type of role that you will be playing Your skills that are relevant to the field of interest Your skillset as a data scientist. Years of experience you have as a Specialist.
Now that this is in check, let us know more about the correlation between DS and healthcare.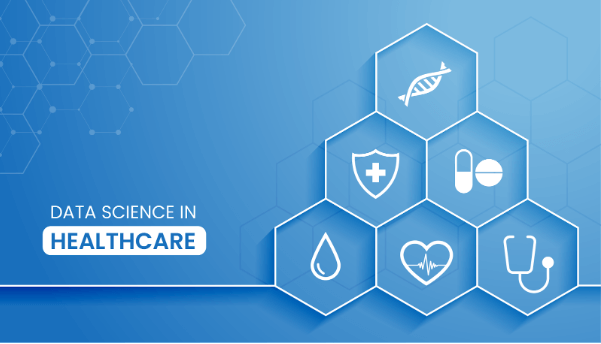 Why is data science important in healthcare?
According to one study, (source: dailymail uk) the amount of data produced by all human bodies is 2 terabytes per day. This data includes brain activity, stress levels, heart rate, sugar content, and more. There are now more advanced technologies for processing such large amounts of data, one of which is DS.  It helps to monitor the patient's health based on the recorded data.  With the help of DS in medicine, it has become possible to detect the symptoms of disease very early. With the advent of various innovative tools and technologies, doctors can also remotely monitor the patient's condition. Any industry that generates large amounts of data needs DS. The medical industry produces large datasets of useful information about patient demographics, treatment plans, health check results, insurance, and more. The data collected by Internet of Things (IoT) devices has attracted the attention of data scientists.
All these techniques and methods make it important to have DS in the healthcare industry.
Can data scientists work in healthcare?
So far, we have established that data scientists play a major role in the healthcare industry, so the answer to this question is absolutely! These will be your responsibilities as a medical data scientist.
The role of the data scientist is to implement all the technologies of DS and incorporate them into health software. Data scientists extract useful insights from the data to create predictive models. Overall, the tasks of data scientists in health care are:
Data collection from patients 

Analysis of hospital needs perform data analysis using a variety of tools 

Implement algorithms in your data to gain insights 

The development team creates a predictive model

Applications of Data Science in Healthcare
The uses of data science in healthcare are close to infinity. But let us see some of the most important applications. 
Medical Image Analysis
DS identifies scanned images to find defects in the human body and helps doctors develop effective treatment strategies. These medical imaging tests include x-rays, ultrasonography, MRI (Magnetic Resonance Imaging), and CT scans. Proper analysis of images from these tests helps doctors gain valuable knowledge to treat them better.
Algorithms used in medical image analysis
- Anomaly detection algorithm: This algorithm helps identify conditions such as fractures and dislocations.

 - Image Processing Algorithms: Image processing algorithms are useful for image analysis, improvement, and noise reduction.

- Descriptive image recognition algorithm: Visualises and extracts data from images and uses them to interpret them to form larger images (for example, merge images from brain scans and name them accordingly.


Predictive Analytics in Healthcare
A predictive analytics model based on DS makes predictions about a patient's condition. It also helps develop strategies for the appropriate treatment for the patient. Therefore, predictive analytics is a very useful technique and plays an important role in the medical industry.
Algorithms used in predictive analysis
Classification Model: For categorizing patient data according to requirements and needs.
Clustering Model: The clustering model sorts the data into separate nested smart groups based on similar attributes. Suppose an e-commerce shoe company wants to run a targeted marketing campaign for its customers. In that case, they can explore hundreds of thousands of records and create a bespoke strategy for each individual. Forecast Model: As one of the most widely used predictive analytics models, forecasting models involve predicting metric values ​​and estimating new data numbers based on insights from historical data.
Genomics
In the past, genomics research was a tedious and time-consuming task before the advent of powerful data analysis techniques. There are millions of pairs of DNA cells in the human body. But now, DS applications in healthcare and genomics make that task easier. With the help of various DS and big data tools, we can analyze human genes with less effort and time. With these tools, researchers can easily find the drug that best responds to a particular genetic problem or a particular type of gene.
Algorithms used in Genomics
V Framework: The V framework categorizes volume, velocity, and variety of data. In genomics, it is used to analyze the current data concerning the other applications in data sciences. 4M Framework: So what is the 4M framework? DS mining in the natural sciences is closely related to mathematical modeling. A concise way to understand this relationship is the 4M framework developed by Lauffenburger. This concept describes the overall process of systems biology, which is closely related to genomics in terms of  quantity measurement large-scale mining
Model the extracted observations, and finally manipulate or test this model to ensure accuracy.
So these are some of the applications of DS in the clinical industry. There are many more, but these are some of the prime examples. Let's see what you will be doing as a specialist in this domain.
Role of a Data Scientist in the Healthcare domain
Most data scientists have technical skills such as probability and statistics, data visualization, machine learning, AI knowledge, and programming languages ​​such as R, Python, and SQL. While these skills can help you analyze through sources, healthcare data scientists must, first and foremost, be strong problem-solvers who understand the goals of their organization.
Another common requirement for Healthcare Data Science jobs is a good understanding of quantitative data analysis. Due to the large amount of data generated by hospitals and authorities, data scientists must organize, manage, and analyze different datasets without being overwhelmed. When a large amount of information is mixed, healthcare data scientists are expected to connect points and identify solutions and suggestions to help businesses achieve their goals.
Other common roles played by healthcare data scientists are:
Convert data into digestible nibbles that non-technical members of the organization can understand.  

Understand hospital functions and systems and use data results to support decision-making. 


Database management includes data collection, storage, acquisition, security, etc. 


Creating reports and dashboards to give administrators access to results.


Agile enough to jump over different dashboards to types of records, from operational to clinical to financial.

How much do healthcare data scientists make?
This is the number one question everyone has regarding doing domain-specific roles in DS. But I am pleased to tell you that the domain discussed in this blog offers big bucks to specialists. 
On average, a DS specialist working in the medical field is about Rs.50 lakhs per year in India. These are some of the popular healthcare companies and how much they offer.
Companies and Packages
GE Healthcare offers Rs.18.6 lakhs per annum SCIO Health Analytics offers Rs.7.10 lakhs to 8.64 lakhs per annum Novartis Healthcare offers Rs.21.7 lakhs per annum Dr. Reddy offers Rs.12,89,859 per annum.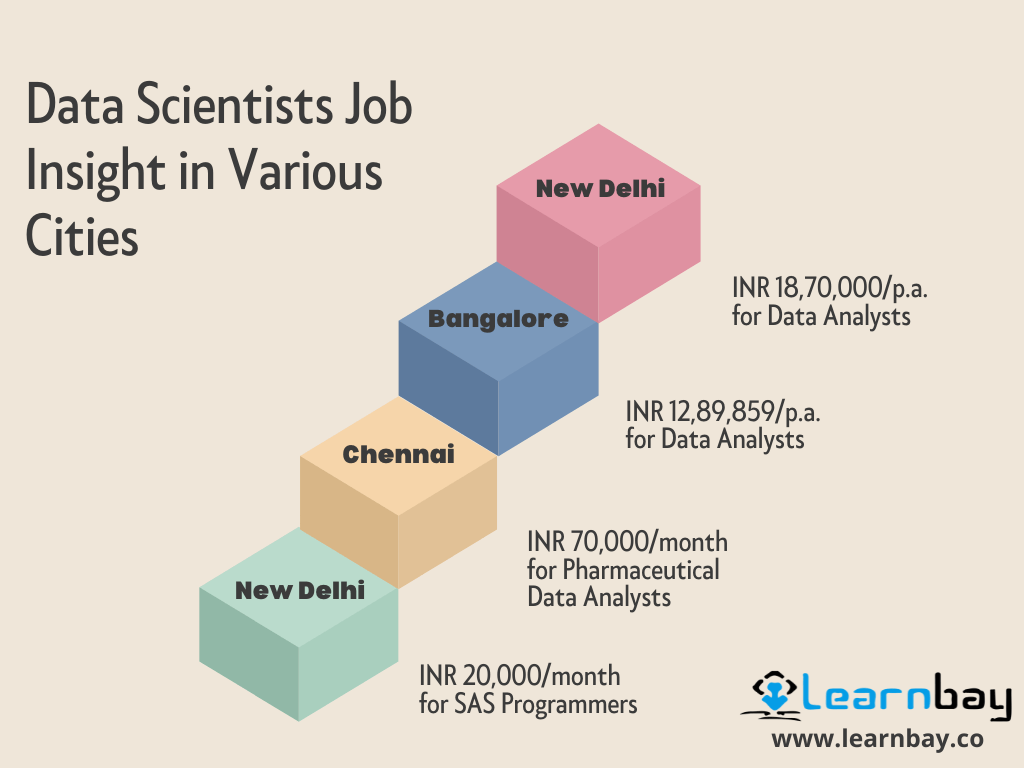 Based on area
Analysts in the New Delhi region reported making Rs.18,70,000 a year.  Data analysts in the Bangalore area reported making Rs.12,89,859 a year.    Pharmaceutical data analysts in the Chennai region reported making Rs. 70,000 yen a month.   SAS programmers in the New Delhi region are reported to have made Rs.20,000 a month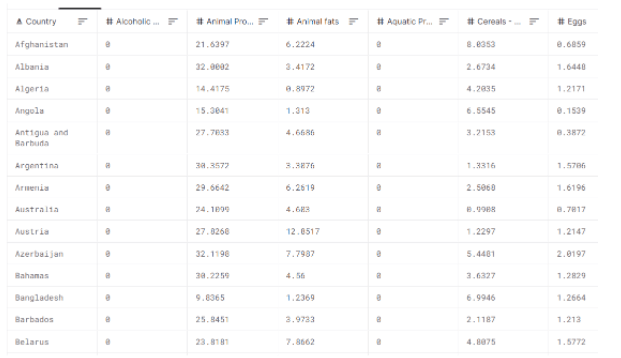 What skills does it take to become a Healthcare Data Scientist?
With each domain come certain requirements that you need to check to become a specialist in that field. Does that mean that you need to know bioinformatics to become a data scientist in the medical industry? Well, continue reading to find out.
Health DS is a relatively young discipline with epidemiology, statistics, mathematics, computer science, and computer science.  Innovative skills are needed to unleash knowledge from complex health data and address some of the biggest health problems facing the world today.  Health care data scientists manage and process vast and confusing health data records from various sources, putting them all together in an evaluable format.   They provide knowledge about analyzing data using a statistical machine learning approach and extracting useful insights from the data.   Quantitative methods, applied regression, statistical analysis, statistical inference calculations, machine learning, statistical advice and collaboration, and epidemiological methodologies.  The major programming languages ​​used in most health-related DS courses include a combination of Python and R, and in some cases, SAS. Requires a strong computational or math background.  A solid quantitative background provides emerging health data scientists with several healthcare and medical research areas.  These roles are ideal for students with a bachelor's degree in mathematics or statistics or related disciplines. Up-and-coming healthcare data scientists need a deep understanding of statistics, linear algebra, and calculus.
One of the other skills needed is communicating results with different healthcare professionals. Health data scientists communicate with other data scientists about how to use the data and insights, discuss with clinicians to understand the illness they are studying, communicate with laboratory scientists, and most importantly, patients. It would help if you communicated clearly and transparently with the general public. The focus of all healthcare DS projects is to develop suitable applications that can work with patients or the general public in the healthcare sector and the commercial arena.
Having taken a look at all the above information, you may be wondering how Learnbay will help you with specializations such as healthcare? Learnbay Primarily focuses on domain specializations, and medicine is one of those domains. Let's see what you will get when you learn with Learnbay.
Domain Specialization with Learnbay
Learnbay is known for its diversity in subjects. This is why it provides some of the best data science courses in Bangalore. But the best part is it comes with a hybrid model of learning, which means you can take classes online and offline. So let's see what the Healthcare domain of Learnbay provides you with.
What can you expect?
To learn about the application of advanced tools that will allow you to effectively use them in this domain. You will also be developing leadership skills that will enable you to deliver products that stand rightly with the customer's needs. You can also get to take a look at more than 20 Case Studies. Graded Assignments to test your skills along the way. About 6 live projects in the domain to make you more well-versed with your skills. You can also expect to land interviews and placement opportunities if you decide to take a course with Learnbay.
Who is it suitable for?
If you are a seasoned professional in the healthcare, pharmaceutical, or clinical domain looking for that upgrade in your career, this is suitable for you. Or if you are a professional who wants to learn about DS and its methodologies in the Pharma/Health sector to make that switch even then, this course is highly compatible for you.  It is completely fine if you do not have a mathematical or statistical background.
Projects you will get to work on
Personalized Medicine: Much has happened in recent years. How precision medicine and, more specifically, genetic testing change the way a disease like cancer will be treated. But because of the large amount of respective data, manual labor is still needed but only to a partial extent. We should strive to maximize the potential of personalized medicine for this project. Malignant tumor undergoes thousands of genetic changes as soon as they develop. proper analysis of relevant data can make such research much easier. Well-trained ML models can easily handle such data.
Ultrasound Nerve Segmentation: It is important to properly identify the neural structure on ultrasound images before placing the patient's pain catheter. This DS project in Python needs to create a model that can detect neural components in a collection of ultrasound images of the neck. This will help improve catheter placement and contribute to a pain-free future.
Healthy Diet chart for COVID-19 Patients: The right food intake fosters the recovery of Corona patients. But the measure of diet is different for each patient. Advanced analytical surveys have made it possible. Even a few smart healthcare devices and apps can provide effective outcomes. You can easily calculate the required level of each nutrient. 
Image Source: Kaggle Data Set
To know more about domain specialization or if you want to take an entry-level DS course, then take a look at the Data Science & AI Certification| Domain Specialization For Professionals course
Conclusion
Now that we have reached the end of the blog, I hope it has served the purpose of educating you on the importance of domain expertise. Another thing that we wanted to make clear was the potential of this in the coming future and even the present. Pharma and the medical industry will never be outdated as long as humans exist. So if you want to make that switch, then I would say that you can change into this industry with your eyes closed.
Bibliography
https://analyticsindiamag.com/what-does-it-take-to-become-a-healthcare-data-scientist/
https://www.springboard.com/library/data-science/healthcare-industry-jobs/ https://www.hsph.harvard.edu/health-data-science/